The Bradley Collections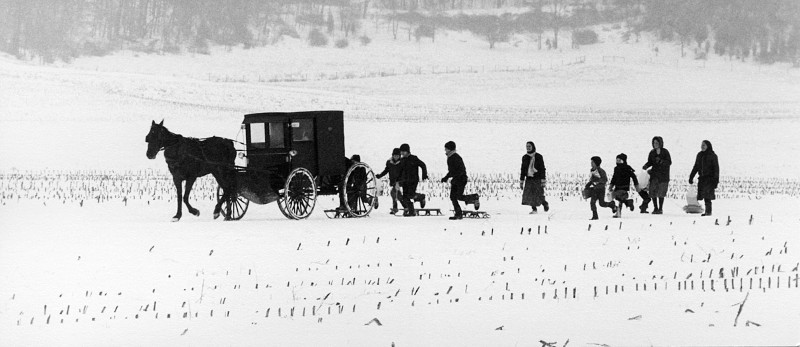 The Cumberland County Historical Society is excited to announce the accession of the Jim Bradley Photograph Collection, the Mary O. Bradley, Journalist, History Collection, and the Mary and Jim Bradley Library Collection. These collections are an addition of major importance to our holdings. Jim and Mary shared an interest in local history and railroading.
The Mary O. Bradley, Journalist, History Collection is composed of Mary's Patriot-News columns. Mary was a staff writer with the Patriot-News features department, starting in 1969. She covered sports, community events and recipes, and was well-known for her long-running weekly Cornerstone history column.
Jim Bradley has a special interest in Cumberland County because he was raised in South Middleton Township and is a graduate of Boiling Springs High School, Class of 1953. He served in the U.S. Navy from 1953-1957 and graduated from the U.S. Navy Photography "A" School in Pensacola, Florida. From 1957 to 1987 he worked for Allied-Pix Service, the commercial photography studio that supplied photographs for the Patriot-News Company newspapers.
Jim Bradley has been photographing the people, places, and events of the mid-state for more than 50 years. His photos of railroad-related subjects of the mid-Atlantic area document the history and significance of the train industry. His photos of activities and life in Cumberland and surrounding counties add immensely to the documentation of our local and regional history. In addition, his collection contains a significant amount of family and genealogical material that documents the Bradleys and related families. His photo collection likely numbers over one million photographs and negatives. The Mary and James Bradley Library Collection contains railroad history, including timetables and railroad periodicals that the Bradleys collected because of their interest in railroading.
Presented below are a sample of the Christmas cards that the Bradleys sent over the past 49 years. Each card featured a winter scene in Cumberland County taken by Jim Bradley.
(1980, Number 13 in a Series)
Dam on Yellow Breeches Creek
Brandtsville Monroe Township, Cumberland County
February 28, 1978
(1986, Number 19 in a Series)
Reading Company Carlisle Junction Interlocking
South Middleton Township, Cumberland County
January 22, 1961
(1989, Number 22 in a Series)
Blue Mountain Topping
Emerson Miller Farm, Waggoner's Gap Road (PA 74) at Millwick Road
North Middleton Township, Cumberland County
January 29, 1973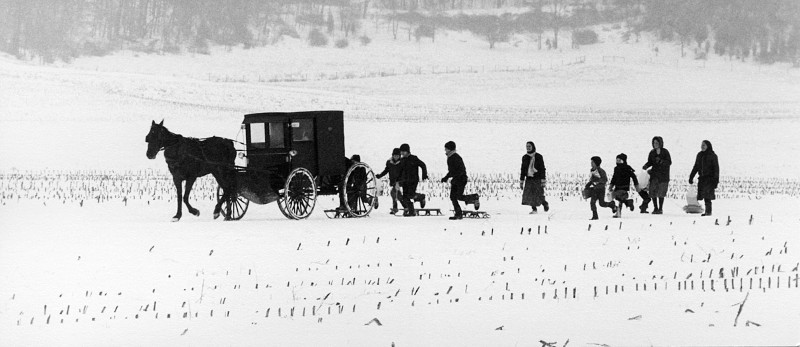 (1991, Number 24 in a Series)
Home from School
McCullough Road off Stoughstown Road
South Newton Township, Cumberland County
January 11, 1991
(2001, Number 34 in a Series)
Pole Steeple on Piney Mountain
South Mountain, Laurel Forge Pond
Pine Grove Furnace State Park
Cooke Township, Cumberland County
December 21, 1993