Save the date and join CCHS on May 17, 2024 at the Carlisle Barracks Golf Course as we celebrate the history of the Barracks.
The CCHS Golf Classic supports the CCHS History POPS! program designed to give back to organizations and students who love and care for Cumberland County history. Learn more about the History POPS! Program.
Event Times
Registration and Lunch Start Time: 11:00 AM
Event Start Time: 12:30 PM
Dinner Start Time: 5:15 PM
Silent Auction Throughout Day
Sponsorships Available from $250 to $5000
Hole Sponsorships Available at $125.
To request a sponsorship opportunity packet email Sharon Filipovich at sfilipovich@historicalsociety.com
Thank You to Our 2023 Sponsors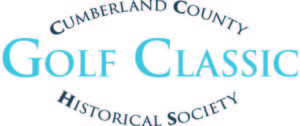 Past Cumberland History Themes and Marquee Sponsors:
2022: History of Golf
2019: The Whiskey Rebellion sponsored by 1794 The Whiskey Rebellion and Comfort Suites, Carlisle
2018: WWI sponsored by Lower Allen VFW Post 7530
2017: Hospitality sponsored by 1794 The Whiskey Rebellion and the Cumberland Valley Visitors Bureau.
2016: Medicine sponsored by Carlisle Regional Medical Center.
2015: World War II sponsored by Morgan Stanley.
2014: Fire Companies sponsored by Ewing Funeral Home.
2013: Civil War sponsored by Ann Kramer Hoffer.