New Date: May 20, 2022
Mark your calendars and join CCHS for a Historic Golf themed tournament on May 20, 2022 at the Carlisle Barracks Golf Course.
The CCHS Golf Classic supports the CCHS History POPS! program designed to give back to organizations and students who love and care for Cumberland County history. Learn more about the History POPS! Program.
In 2022 the CCHS Golf Classic will be held at the Carlisle Barracks Golf Course. The Carlisle Barracks Golf Course is one of the finest in the Cumberland Valley. It measures over 6300 yards, has a par 72, and is fully irrigated, with a normal golfing season from April through November. It also features a modern practice facility that includes a driving range, practice putting green and a green with a bunker.
Event Times
Registration and Lunch Start Time: 11:00 AM
Event Start Time: 12:30 PM
Dinner Start Time: 5:15 PM
Auction Start Time: 6:00 PM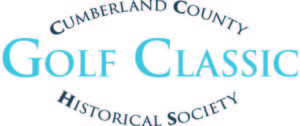 To request a sponsorship opportunity packet email Sharon Filipovich at sfilipovich@historicalsociety.com
Past Cumberland History Themes and Marquee Sponsors:
2019: The Whiskey Rebellion sponsored by 1794 The Whiskey Rebellion and Comfort Suites, Carlisle
2018: WWI sponsored by Lower Allen VFW Post 7530
2017: Hospitality sponsored by 1794 The Whiskey Rebellion and the Cumberland Valley Visitors Bureau.
2016: Medicine sponsored by Carlisle Regional Medical Center.
2015: World War II sponsored by Morgan Stanley.
2014: Fire Companies sponsored by Ewing Funeral Home.
2013: Civil War sponsored by Ann Kramer Hoffer.