CCHS Volunteer Shorts: Wayne Demoss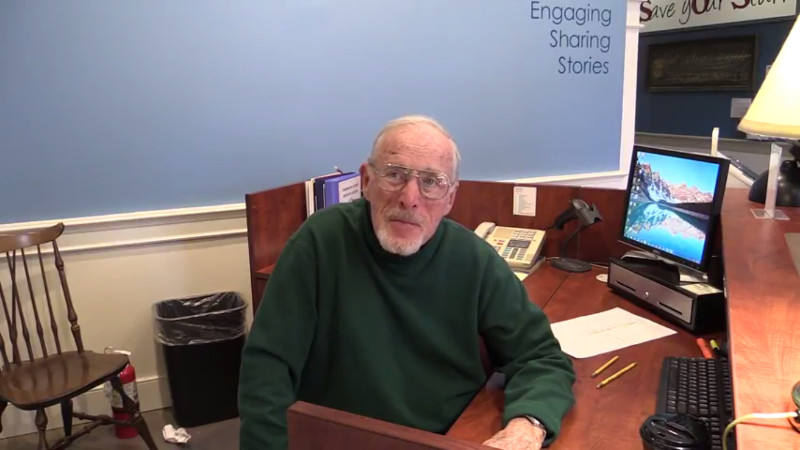 Wayne Demoss started volunteering at the Cumberland County Historical Society in mid-2016. He shares why he became a volunteer and the interesting things and people he sees while at the front desk of the Society.
Transcript:
Blair Williams: I am here today with Wayne Demoss at the Cumberland County Historical Society. And I will start off Wayne, by asking how long you've been a volunteer.
Wayne Demoss: Six months.
BW: What do you here at the Historical Society?
WD: Receptionist, welcoming people, answering the phones, and directing them to different aspects of the building.
BW: What made you interested in volunteering here?
WD: I have a profound interest in history. I met some of the people who were here. And I wanted to volunteer to do things to help the community.
BW: And what is your favorite part about volunteering?
WD: Meeting the people. I think that the biggest part. It's very rewarding.
BW: Have you come across any interesting things here?
WD: Yes, I saw my first cannonball the other day. Which a gentleman brought in. And one of the first days I was here a woman brought in a rug. And she thought it was made by local Indians and it was a revelation to see everyone gather around and try to answer the question.
BW: Well I know we've all, the staff here, appreciate the work you've done so thank you again for volunteering and thank you for speaking with me today.
WD: You are more than welcome.