Saving a Story – Window to History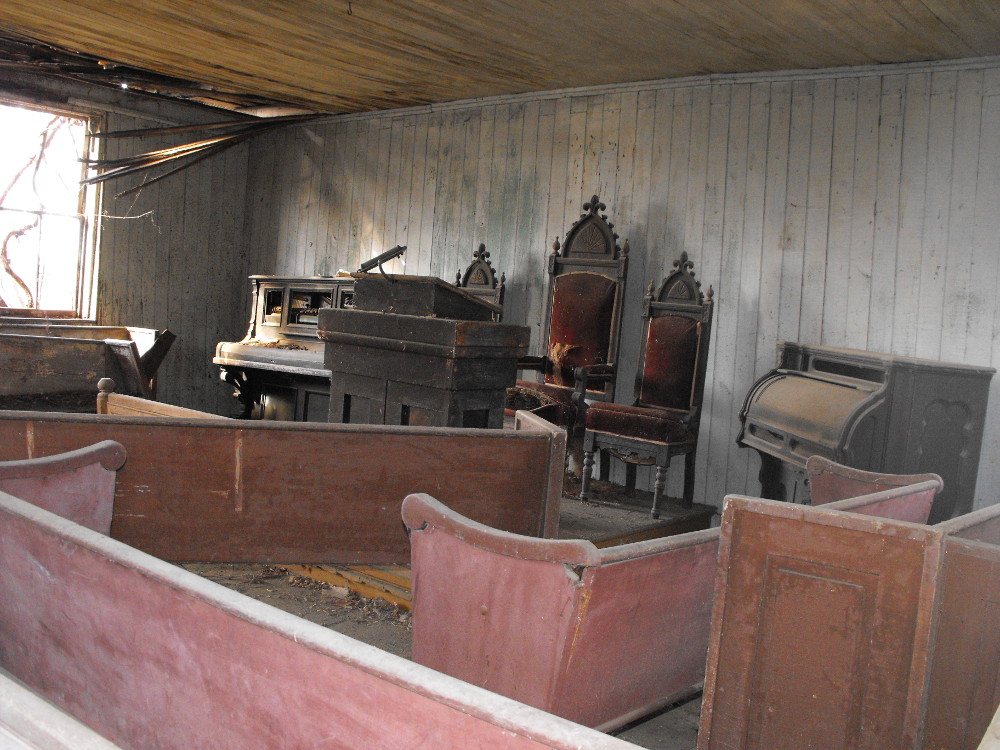 Around 1870 a group of recently freed slaves traveled north to make a new start.  Among them was Harriet Gumby's grandfather Elias Van Buren Parker, a former slave from Hagerstown, Maryland who fought for his freedom in the Civil War Colored Troops.   The traveling companions, primarily from Virginia, spotted a lovely area at the foot of South Mountain in Mt. Holly Springs.  Since nearby paper mills and factories offered opportunity for steady work they decided to make this place their new home.  Harriet's grandfather Parker built Mount Tabor Church in the middle of the community's newly built houses.  By 1880 the census shows freed slaves from Georgia had also settled in the community. The church served this community until 1970 when several factories shut down and families moved to find work.
Harriet Gumby and her sisters remember growing up in the church and the close-knit community.  Harriet's earliest memories are of Sunday School.  She also remembers listening to a woman pastor from Chambersburg preach sermons in Mt. Tabor's sanctuary.   Harriet's older brother was secretary and superintendent of the Mt. Tabor and her sister Esther taught Sunday School.  Harriet and her sisters have spent the last several decades trying to keep nature from completely swallowing the building that served the spiritual needs of their community for one hundred years.
Photo: Inside Mount Tabor AME Zion Church before clean up, 2016 – Courtesy of Samantha Boardman