For What Ails You – Window to History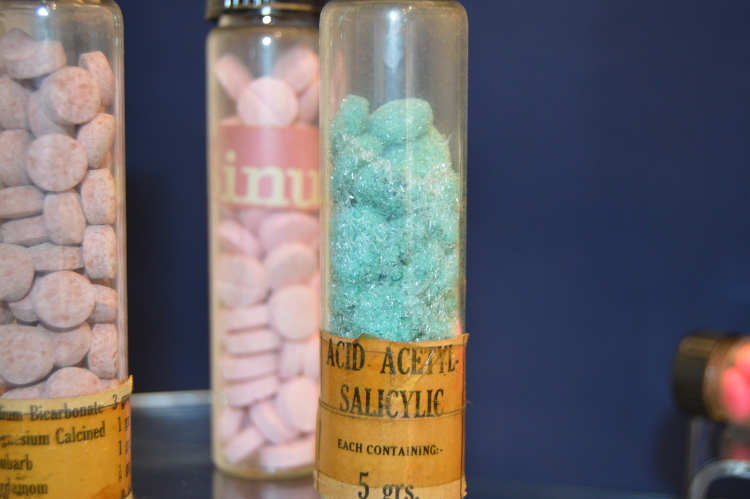 The medicine bag in this Window to History belonged to Dr. Howard Edwin Stine, retired chief of staff at the Veterans Administration Outpatient Clinic in Harrisburg.  Born in Blain, Pennsylvania in 1919, Howard and his wife Jacqueline C. Moye Stine lived in Camp Hill at the time of his death in November 1998.  Howard graduated from Gettysburg College and the University of Pennsylvania Medical School.  After graduation, he served in the Korean War Army from 1951 to 1953.  Included in his medicine bag is a pharmaceutical pamphlet about a hypertension medicine called Serpasil-Apresoline.
Stop by the Window to History in the Fine Arts Gallery (by the Iron Industry) to see the bag and learn more.
Medical Bag, Instruments, and Medication
1940-1960
Gift of Mrs. Jacqueline Stine