Talks and Presentations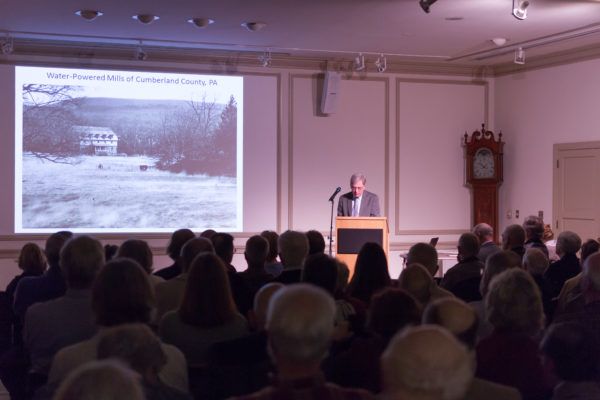 Spring/Summer 2017 Talks and Presentations
Monday, April 24, 2017 6:30 PM Costumes, Carriages and Everything in Between: a Selection of Textile Conservation Treatments – Presented by Carol Reed
Textile Conservator Carol Reed will discuss various treatments she has done in the past 20 years. She will explain how each treatment requires an individual approach and poses its own set of problems. Treatments to be discussed include objects from the Historical Society's Collection, replacing areas of loss, carriage upholstery and more.
Past Talks and Presentations
2017
Carlisle Indian Industrial School Virtual Tour – Presented by Barbara Landis
Women and Women's Groups of Cumberland County in World War I presented by Sandy Mader
Lenore Embick Flower presented by Dawn Flower-Webb and Lenore R. Flower
African-American Troops from Cumberland County in World War I presented by Stephanie Jirard
Monuments, Men, and Memory presented by Dr. Steven Burg
The Centenary of US Entry into World War I with Special Focus on the Service of Volunteer Fire Companies presented by Randy Watts
Railroads of Lemoyne presented by Randy Watts
2016
Poetry Reading by Mary Anne Morefield
Mid-Century, Middle Class, and Modern presented by Wendy Pires
The Park Before the Park presented by Dr. Andre Weltman
Carlisle Indian School Outings along the Railroad, Carlisle to Gettysburg presented by Barbara Landis
2015
Mills of Cumberland County – 2015 Cumberland County Historical Society Exhibit Opening presented by from Richard Tritt, CCHS Photo Curator and Dr. Dorothy Merritts of Franklin and Marshall College.
Shared Histories of African Americans and Native Americans in Cumberland County presented by Sandy Mader
2014
Carlisle Journeys: American Indians in Show Business
2013
Millicent Line Kitzmiller presented by Sandy Mader
For additional information on any of our programs, please contact:
Lynda Mann, Programming & Membership Coordinator at 717 249 7610.