Tours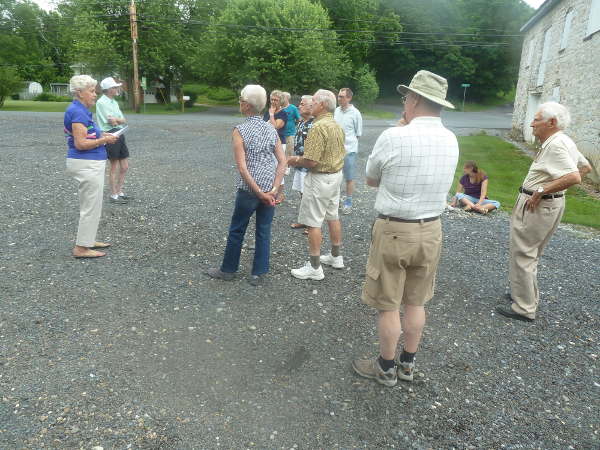 NEW! Charles Salyards and the Murder of Officer George Martin Walking Tour
Dates: Saturday, April 8, 2017 10:15 AM
This walk traces the footsteps of Officer Martin from the police station at the square to the site of the shooting on South Bedford Street. The walk will stop at several key places to discuss the testimony of witnesses in the case. This walk provides some interesting insights into Carlisle in the 1890s.
Sign Up!
Camp Michaux Walking Tour
Date: Saturday, April 15, 2017 1 PM
David Smith will lead the popular Camp Michaux walking tour of the old Bunker Hill Farm; Pine Grove Furnace CCC Camp; Pine Grove Furnace POW Interrogation Camp; and finally the United Church of Christ & United Presbyterian Church Camp. Meet at the furnace in Pine Grove State Park.
Sign Up!
Civil War Walking Tour of Carlisle
Dates:
Saturday, April 22, 2017 10:15 AM
Learn about Carlisle's Civil War history from our volunteer Civil War guides. Meet at Cumberland County Historical Society.
Sign Up!
Underground Railroad Walking Tour
Date: Saturday, April 29, 2017 10 AM
This walking tour will focus on the role of abolitionists and freedom seekers in Boiling Springs. Meet in Boiling Springs in front of the Ironmaster's Mansion (parking lot at the Mill).
Sign Up!
One Block, 300 Years of Cumberland County History Tour
Dates: Monday, May 15, 2017 6:00 PM; Saturday, July 15, 2017 10:15 AM; Monday, August 14, 2017 6:00 PM
The first block of W. High Street is full of history and stories, some accurate, some not. This walking tour between Pitt and Hanover Streets discusses some of the highlights of the County's history. This includes famous people like Benjamin Franklin, George Washington, President Grant, and Geronimo. We will also hear about significant events in our Country's history including the French and Indian War, the American Revolution, and the Civil War. Along the way we will look for passing trains, trolley cars and flying cannonballs as Cumberland County's history comes alive.
Sign Up!
Carlisle's 19th Century Firehouses Walking Tour
Dates: Monday, June 12, 2017 6:00; Saturday, August 5, 2017 10:15 AM
Join us for an informative walking tour of Carlisle's firehouses from the 1800s. We'll visit six firehouses, look at Carlisle's most burned block, learn about a tragedy where a young lad was run over by a steamer, visit a firehouse where an undercover detective broke an arson ring, and talk about dozens of other interesting events.
Sign Up!