Curator-Led Tour of War Amongst the People / From Swords to Plowshares
November 5, 2022 @ 1:00 pm

-

2:00 pm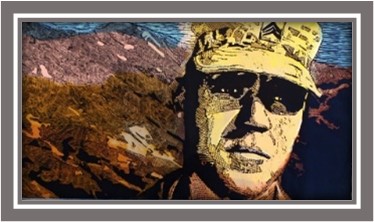 Join Dr. Tara Leigh Tappert, curator of the War Amongst the People / From Swords to Plowshares exhibition on view at the Cumberland County Historical Society, G. B. Stuart History Workshop, for a curator-led tour.
Learn about this unique exhibit, organized in two parts, that documents the history of war making in America and the human costs of war. The War Amongst the People section traces the history of American wars and interventions at home and abroad, and features a display about the French and Indian War to the recent wars in Iraq and Afghanistan. It demonstrates how war has been interwoven within American life since the early colonization of North America, despite efforts by early Quaker leader William Penn to provide for peaceful coexistence with the land's Indigenous people. In the section From Swords to Plowshare, the impact of war on veterans, military family members and civilians is depicted by artwork, poetry books, and ceramic cups. A central part of the exhibit – created by six veterans and three civilians – displays the service and sacrifice of Iraq and Afghanistan veterans through images on paper made from military uniforms, military hospital scrubs, refugee clothing, and the dress of a Gold Star Mother worn to the memorial service of her son who was killed in Iraq.
Dr. Tappert has organized more than 50 military-related art exhibitions throughout the world.