5 Overlooked Items in the Museum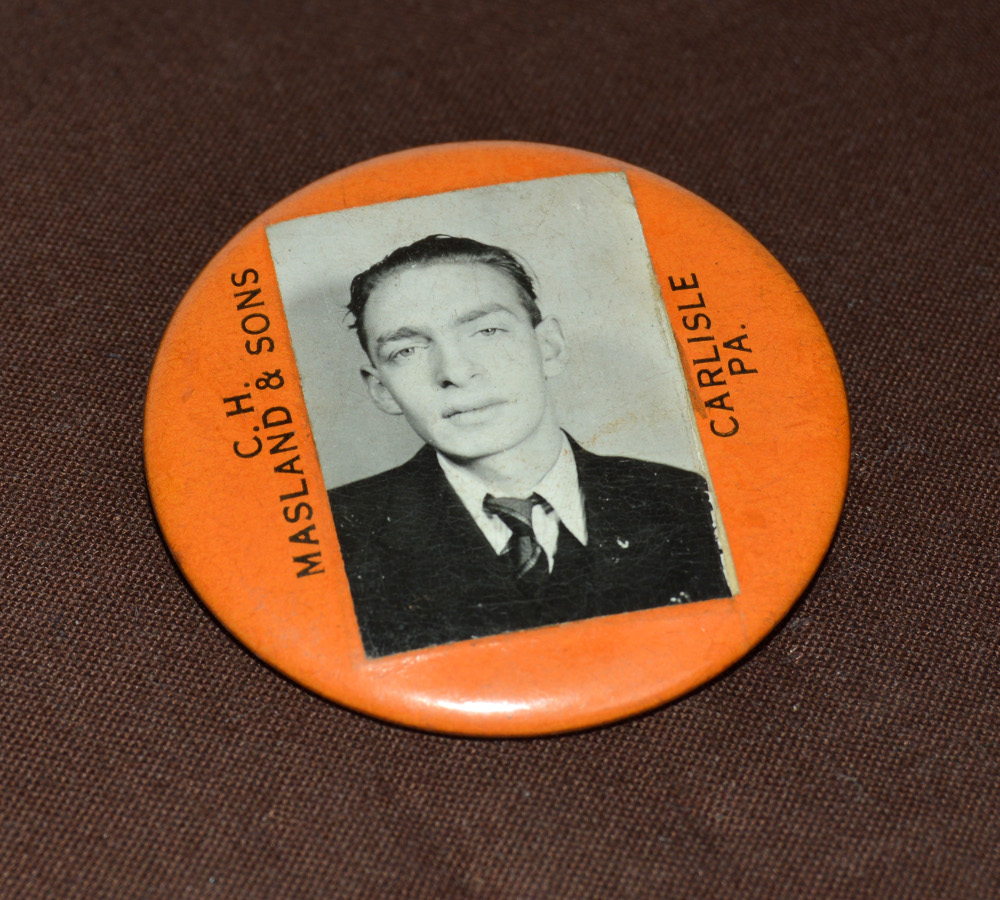 Our museum is not just full of neat things to look at.  Every item says something about a person who lived here.  If you've visited, you've probably seen our Civil War shells, Schimmel carvings, or items made at the Carlisle Indian School.   Here are some things I love that tell a great local story – but may not always get the attention they deserve.
Miniature Ax
c.1850-1890
A novelty item made by a worker at the Harrisburg Nail Works in West Fairview.
Why I like it:  it's a little handmade item, probably done by a metalworker with some downtime who felt like being creative.  I picture the sunset over the Conodoguinet creek with the noise of the factory machinery almost drowning out the ringing hammer of the unknown blacksmith who forged this.
Masland ID badge
1942-1944
Worn by Masland's employee Eric McCoy
Why I like it:  it's a glimpse into the past that covers a lot of topics in a small package.  What was it like to work in a factory producing things for the war?  What did he read in the newspaper before going in to work every day?  What prompted the use of photo ID on the badges?  Regardless, the photo nicely brings you face to face with the pin's owner.
Post Office Pediment
1909
From Carlisle post office
Why I like it:  Always remember to look up!  This one isn't small, but it's easy to miss if you're not paying attention.  I like to see architectural elements preserved and reused.  Sometimes it's the big stuff like this that can really make you feel like you've traveled to the past.  Imagine how many letters passed under this arch and what stories they contained.
Slag
Late 1800s
From Pine Grove Iron Furnace
Why I like it:  it's pretty AND it's trash, which is a combo you don't see very often.  Slag being the byproduct of iron manufacturing, local iron furnaces produced heaps of this stuff and either let it sit or used it for fill.  Now you can buy it as jewelry over in our shop.
Custard cups
1852-1865
Made by the Zigler pottery in Newville, PA.
Why I like it – they're so tiny!  Many of the items in the case are more decorative, but these are utilitarian, practical pieces that deserve some love too.  They get even better if you can imagine them sitting on the table with a creamy, eggy yellow custard and a few berries on top.  Much better than imagining the contents of the neighboring, cobalt blue-decorated spittoon.
Rachael Zuch, Museum Curator