Hand Papermaking as Social Engagement: Hand Papermaking Workshop
October 7, 2022 @ 2:00 pm

-

October 9, 2022 @ 2:00 pm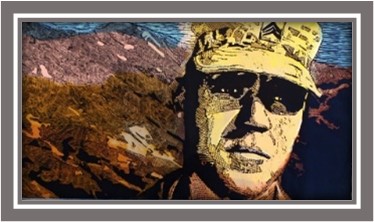 Patrick Sargent is offering a hand papermaking workshop.  He creates images through his arts initiative – Sargent-Thamm – using a wide range of printmaking and papermaking techniques and methods. Our work encompasses a wide range of media and approaches – from relief and silk screen printing to handmade paper making. We also host community-based art making experiences, exhibitions, and charity events.
Those attending the workshop are encouraged to bring clothing to transform to paper. A maximum of 15 people will be selected for the workshop. Apply for a place by completing and submitting this form no later than October 1, 2022 – https://forms.gle/GrVj8d1WJTxpXZUd6
HAND PAPERMAKING WORKSHOP
Hand Papermaking as Social Engagement
Friday to Sunday – October 7-9, 2022
EXHIBITION TOUR
Curator-led tour of the War Amongst the People / From Swords to Plowshare exhibit
Friday – 2:30 a.m.-3:30 p.m.
WORKSHOP
Friday – 4:00-7:00 p.m.
Saturday – 9:00 a.m.-12:00 noon; lunch break; 1:30-5:30 p.m.
Sunday – 10:00 a.m.-2:00 p.m. (bring a lunch)
WORKSHOP VENUE:
Carlisle Tool Library
735 Factory Street
Carlisle, PA 17013
As a community event complementing the War Amongst the People / From Swords to Plowshares exhibition, on view at the G. B. Stuart History Workshop, join us for this free 2 ½ day papermaking from clothing workshop offered in partnership with the Cumberland County Historical Society and the Carlisle Tool Library. This workshop, led by Northern Virginia-based printmaker and paper maker, Patrick Sargent (USAF), invites participants from military and civilian communities to explore the dynamic nature of socially engaged artmaking in a community setting.
Papermaking is a transformative process. It can even be cathartic. Papermaking provides opportunities for relationship building and is a catalyst for sharing perspectives across widely varied cultural communities. These workshops allow participants to discuss and process personal experiences. The first step in papermaking is cutting rag – an action that inspires storytelling about when and where that fabric had previously been worn. The process continues by breaking down the fibers in a purifying bath in a Hollander beater. At the end of the beating, the fiber pulp is used to pull sheets and create paper. For this workshop, the handmade paper will then be handbound into individual booklets. This is a shared experience that can foster connections among the participants.
Those attending the workshop are encouraged to bring clothing to transform to paper. A maximum of 15 people will be selected for the workshop. Apply for a place by completing and submitting this form no later than October 1, 2022 – https://forms.gle/GrVj8d1WJTxpXZUd6