A Research Focused Internship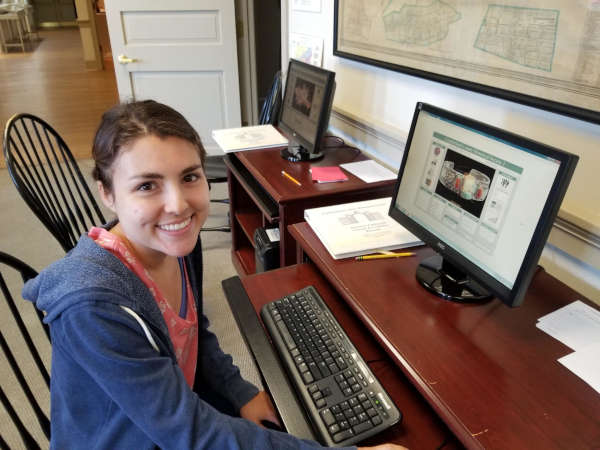 My name is Natalie, and I applied for an internship at Cumberland County Historical Society around March of 2019. During this time, I was completing my spring semester at Bloomsburg University for a Technical Leadership major. Since my summer semester was approaching, I was required to complete an internship that applied concepts from my major coursework. My major comprised of project management, website development, accounting, supervising, business writing, and many other technical areas. Before I began researching for internships in my area, I sat down and thought over my interests. Some of my interests included research, writing, and technology; thus, I researched and came upon the Cumberland County Historical Society website. I have lived in Mechanicsburg, Pennsylvania for almost 22 years, and I wanted to find an internship that focused on preserving my community's history. Cumberland County Historical Society had an internship page, and their previous interns wrote poignant bios that inspired me to fill out their internship application.
I interned at Cumberland County Historical Society for five weeks – May 13, 2019 to June 14, 2019. When I began my first day at Cumberland County Historical Society, Dr. Varner, the Community Outreach Director (my supervisor) gave me a great tour of the building. She also introduced me to Cara Curtis — Archives and Library Director. She explained my internship duties and described the project details. My internship project required me to write articulate biographies for United States Colored Troops in Lincoln Cemetery (5th through 55th Massachusetts), and to also retrieve photographs or documents from online resources, such as The National Archives, The Library of Congress, Army Heritage and Education Center, Fold3, and Ancestry.com. Over the next few days, I set up my username and password, arranged quilts with the curator, and started writing the biographies for the USCT soldiers. To edit the photographs and documents of soldiers, I used Photoshop and Paint. While at Cumberland County Historical Society, I wrote about over fourteen biographies for soldiers in the United States Colored Troops. Overall, I learned how to operate new technology and resources quickly, how to communicate in a business setting, how to collect and cite historical archives, and how a business is run. Now that I have accumulated numerous skills from this internship, I hope to apply those aptitudes to a career in writing and/or administration.
Natalie Kaplan, Bloomsburg University