Service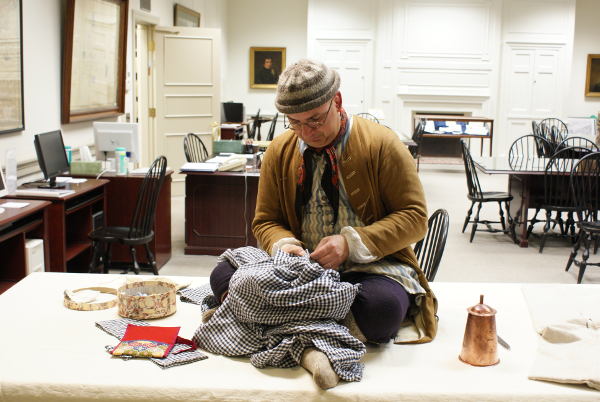 Volunteering
CCHS strives to align volunteer opportunities with current Society needs and initiatives. We find this makes volunteering more purposeful and meaningful for all involved. We also find that many volunteers lead busy lives and that a rigid volunteer schedule is not always practical for the volunteer or even CCHS staff. Therefore, keep in mind, that getting started with regular volunteer work at CCHS might take some time and some experimentation for all involved!
If the opportunities listed on the form above don't seem quite right for you, email us at info@historicalsociety.com and we will put you in touch with an appropriate department to consult about moving forward. In the email, specifically address your interests and also your skills and experience.  Depending on your role, we will have a simple form for you to fill out at CCHS once we meet. Volunteers working directly with families and children will need to fill out appropriate federal and state child protection forms.
Intern
Local history is replete with events, people, places and objects that have helped to shape not only local Cumberland County history but also the history of our state and nation. Understanding and appreciating our past can help us to understand the world we live in today. When people walk through the doors at CCHS, they are provided with an important link to the past. They come in contact with artifacts and documents that tell the stories of evolving lives, a changing world and the ideas and dreams that shaped our country.
Open to all majors, internships at CCHS provide structured learning experiences that contribute to the preservation and sharing of Cumberland County history and heritage. Interns will acquire unique, hands-on professional experience in fields such as research, archival skills, curatorial work, along with an understanding of how non-profit organizations operate. A typical internship provides the student with a self-directed project while also being involved in day-to- day operations at CCHS. Projects are determined based on the interests of the student and the needs of the CCHS. Internships in our different departments include the museum, library, programming, publications, or educational outreach. Past interns have researched and written articles for our Journal, created and contributed to exhibits, developed and assisted in programs for students and the public, created finding aids for the collection, organized and cataloged collections and even assisted in History on High the Society's gift shop or G.B. Stuart History Workshop.
Send one letter of recommendation or endorsement to Jason Illari at jillari@historicalsociety.com or via mail:
Cumberland County Historical Society
21 N. Pitt St.
Carlisle, PA 17013
Attn: CCHS Internship Program
Click here for to print out the CCHS internship application.