Changing Exhibits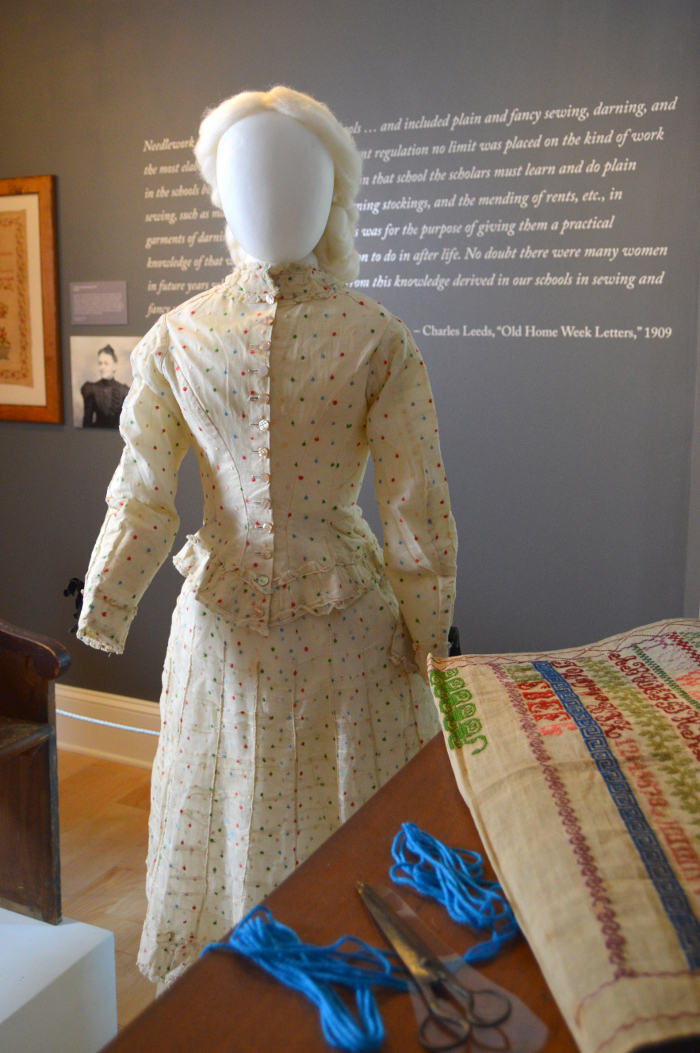 Kramer Gallery with dress courtesy of the Shippensburg University Fashion Archives & Museum
March 30th -October 2018
Trends & Thread: Women, Family, and Society in 19th Century Samplers
A sampler is an example showing the type of stitchery work a young girl could do. It was a place to record and practice embroidery motifs, stitches, and alphabets for future use.  In this look at samplers, we will not just explore needlework techniques, but take a look at the lives of the young women who made these objects.
Our exhibit will include school days, laundry days, and even death days.  Family history will play a role, as will culture and language, especially that of Cumberland County's Pennsylvania German residents.  Photos will bring you face to face with some of these women – and we hope the exhibit will give a snapshot of the lives that once surrounded these treasured objects.
Purchase the exhibit catalogue here.
Exhibit Visitors in the Miller Gallery.
Making sampler patterns in Miller Gallery