Elaine Haag Designs Nuno Felt Demonstration
February 10, 2018 @ 10:30 am

-

1:30 pm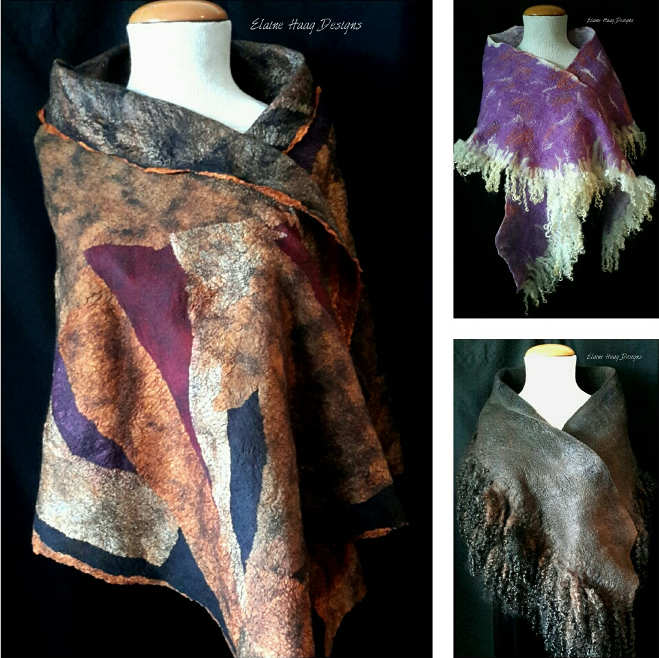 During the Ice Fest Downtown Carlisle, come in, warm up and watch a talented local artist demonstrate how she creates her fascinating Mulberry silk and Marino wool pieces of wearable art! Elaine Haag of Elaine Haag Designs will have a Nuno Felt Demonstration on Saturday, February 10 from 10:30 am to 1:30 pm.  Don't miss your chance to meet, observe and ask questions about her craft.  Elaine will have finished works for sale at the event.  If you cannot make it, don't worry, we always have her works for purchase at History on High – The Shop!
The Cumberland County Historical Society is an active history center with an award winning museum, library, photo archives, educational center, museum shop and historic Two Mile House. The Historical Society's mission is to collect, preserve, interpret and promote research of Cumberland County history. Anyone interested in local history is invited to become a member.
Call 249-7610 or visit our web site at www.historicalsociety.com for more information and to see the museum virtual tour. Cumberland County Historical Society is located at 21 North Pitt Street, in Carlisle Pennsylvania. Hours are Monday 4 to 8 pm, Tuesday through Friday 10 am to 4 pm and Saturday 10 am to 2 pm. Admission to the museum is free. History on High – The Shop's hours of operation are Tuesday through Friday 10 to 5 and Saturday 10 to 2.