Home School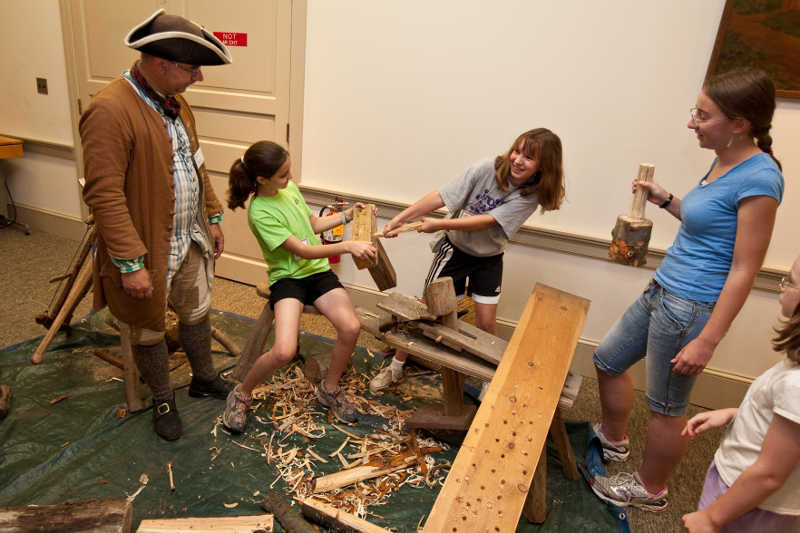 2017-2018 Alternative Education Series
Ages: Eight and up
Time: 10:00-11:30 AM
Place:  Cumberland County Historical Society's G. B. Stuart History Workshop
29 W. High Street
Carlisle, PA 17013
717-249-7610
Sign Up!
Member Sign Up!
Cost: $10.00 per student per session and $5.00 for each additional child from the same family. (Family and G. B. Stuart History Workshop members pay $5.00 per student per session. Information on memberships available below.)
October 16 – Walking tour of Pine Grove POW camp– Nestled deep in the woods of the South Mountain, the U.S. Army secretly interrogated both German and Japanese prisoners during World War II.  But the story goes much deeper than that.  Come explore in person the unique history of the Pine Grove area.  Please be sure to wear comfortable walking shoes and appropriate clothing according to the weather.
Directions: From I-81 take exit 37, Newville, Rt. 233, Centerville Rd. Turn south on Rt. 233 and proceed 7 miles to Pine Grove Furnace State Park. Centerville Rd. ends at Pine Grove Rd. Turn right onto Pine Grove Rd. and follow one mile west to Michaux Rd. Turn right onto Michaux Rd. and proceed one mile north to Bunker Hill Rd. Turn right onto Bunker Hill Rd. and park in the parking area on the left
November 20-Foods of the Eastern Woodlands Indians– Come have a look and taste of some of the foods and preparations that would have been available to the earliest inhabitants of the area.
December 18-Holiday Celebrations– December uniquely displays our American heritage.  Each wave of immigration, from Scots-Irish and English to German, left its own distinctive mark.  Nowhere is this more evident than in holiday customs.  This presentation will cover the roots of the holidays in the Old World and the adaptation and assimilation of various customs by a variety of ethnic and religious groups in Central Pennsylvania.
January 22-Vietnam War– 2018 marks the 50th anniversary of some of the most significant events of the Vietnam War.  Come hear the stories of some area veterans.
February 19-Presidents Day Celebration– Many Presidents have visited our area.  We will discover who and why our nation's highest delegates have spent time in Cumberland County.
March 19-WWI– It was a time of astounding innovation. Air warfare, tanks, chemical attacks, flame throwers, and the machine gun are cast against the gruesome environment of the trenches that changed the world and set the stage for World War II. In the Argonne Forest, "Iron Men" from the 28th division made their mark. But this is not only a story about soldiers and technology. Homefront demands such as the Victory garden, women in the military, and females in manufacturing industries ultimately paved the way to suffrage for women.
April 16- County seat walking tour- Wear comfortable shoes to hit the town of Carlisle, while visiting and hearing the stories of our fascinating historical locations including the Old Courthouse, old graveyard, and prison.
Sign Up!
Member Sign Up!
Membership Information:
Family ($45)– A great level for two person households or families. Includes use of Archives and Library for two, with one extra pass, a copy of CCHS' program brochure, annual report and special event and program mailings, a copy of our Cumberland County History Journal, 10% discount on gift shop purchases and discounted Society trips, events & programs.
G.B. Stuart History Workshop ($15)- A great way for families with children under 18 living in the household to support CCHS. Provides its own unique set of perks including CCHS mailings, discounts for our History Workshop Labs, home-school programs, and summer camps.